We are often asked by users why they should blog and what are the benefits of blogging.
Blogging has been around since 1993 and has become an essential marketing tool for many businesses. But is it still relevant in the age of social media?
In this article, we'll talk about why you should blog. And what are the benefits of blogging?
Top Reasons and Benefits of a Blog
Blogs began as a way for individuals to write about their passions, day-to-day life, and things they found interesting. They were like online journals or diaries.
However, blogging quickly became an important part of the marketing strategy for businesses due to its benefits.
Currently, there are 1.9 billion websites in the world, and over 600 million are blogs. That means that the blogging industry makes up a third of the web.
For more information, see our guide on what is a blog and how is it different from a website.
Out of these, WordPress powers more than 43% of all websites, which makes it the best website builder and the best blogging platform.
It is used by both individuals and businesses to promote their ideas, brands, stories, products, and more.
Let's dig deeper and take a look at some of the most important benefits of blogging and why you should consider starting a blog.
1. A Blog Brings Traffic to Your Website
A typical business website consists of a few important pages. You may have a homepage, landing pages for your products/services, a contact page, and a few more.
Search engines may not find your website more important than thousands of other much older websites in the same industry.
Adding a blog allows you to publish additional content which over time will help you bring more traffic to your website.
For instance, let's say you sell gardening hoses on your website. There are thousands of companies selling similar products and users may never find your website on their own.
However, with blogging, you can add more content relevant to the topics they're searching for.
For instance, you can write about 'Environment-friendly gardening tools' or 'water preservation.' You can also write guides on how to maintain small lawns and gardens and more.
Writing content for a blog opens a doof for more traffic to your website, allowing you to reach more customers, gain a wider audience, and even poach business from big-name brands.
2. Blogging Helps you Generate More Leads and Conversions
Now bringing traffic to your website by creating a blog was the easy part. The more complex part is to convert that traffic into sales and growth for your business.
More than 70% of people visiting your website today, will never find it again. That's because there is so much content and information on the internet.
A blog helps you convert website traffic into potential leads, convert them into subscribers and social media followers, and allow you to reach out to them later.
Tools like OptinMonster, help you build an email list and grow your social media following.
Add push notifications to your blog, and you can send targeted messages to your blog visitors and bring them back to your website.
3. Helps you Repurpose Content for Other Marketing Channels
To build an active marketing presence, you need to actively promote your business online.
However, the problem with a static website is that there is no new content for you to share.
Adding a blog to your website allows you to actively use blog content across your other marketing channels.
For instance, here are some ways you can reuse blog post content.
These are all the ways that we reuse WEhavedigitaltool content across our social media and marketing channels and it works really well.
4. Helps you Build Authority in Your Industry
It is harder to prove your expertise and authority on a subject if all you have is a five-page website selling your products/services.
Adding a blog allows you to regularly publish content on topics related to your industry. This helps you establish authority and win users' trust.
If you are consistently publishing new content, you'll become the go-to place for your users and other businesses interested in those topics.
Whether you are a business or an individual, this trust is an invaluable asset. It will unlock tremendous growth opportunities.
5. Helps You Strengthen Brand Recognition
A blog helps you strengthen your brand identity. It gives you more opportunities to use your custom logo across your website, your social profiles, search results, and more.
This brand recognition when combined with customer trust and authority adds enormous value to your digital assets.
As an individual, you get recognized by industry leaders, influencers, and enthusiasts. This opens doors to many opportunities.
Similarly, as a business, your brand becomes more valuable and this weight will be considered by any potential buyer if you want to sell your business in the future.
6. Helps You Build an Engaging Audience
A static website doesn't leave much room for a conversation. It is uninspiring and often quite boring.
Adding a blog to your website helps you bring the conversation to your website. Now users can engage with your blog posts by leaving a comment, sharing it on social media, writing about it, and more.
We recommend all our users engage with comments and other user activity on their blogs.
It helps you build a community around your business which is extremely useful.
When people leave a few comments on your blog, they develop an affinity with your brand which pays off when they are looking to make a purchase.
These users are also more likely to recommend your products/services to their friends and family.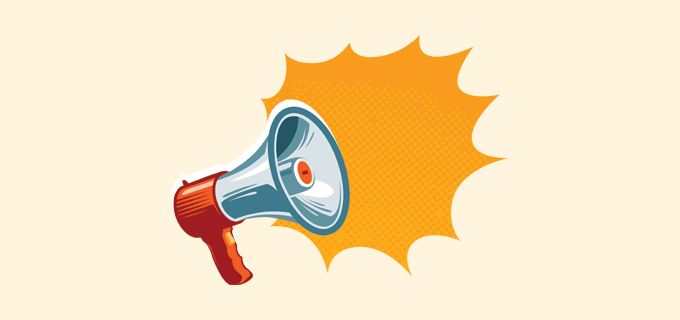 On a typical static website, it is hard to share your business news, announcements, sales events, and more.
A blog on the other hand makes it super easy. In fact, you can get into more details, add context, and write more persuasive content.
For instance, if you are launching a Black Friday sale, you can promote it with a blog post. And then promote that blog post across your website with a floating header or footer banner.
You can make it more rewarding for your regular users and offer a special coupon code to your blog readers.
8. Helps You Improve Long Term SEO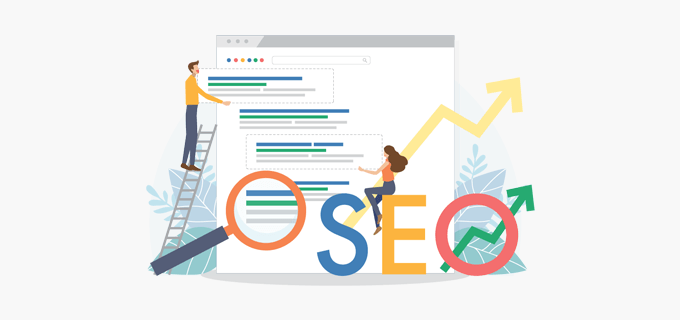 A static website has fewer pages and even if they are ranking high you are still limited to a fixed set of keywords.
Adding a blog allows you to target related keywords and cover more ground by writing on different but related topics.
Over a period of time, you will have multiple posts ranking top on several keywords. Each of these pieces of content is like a soldier in your army.
If you properly optimize WordPress SEO with All in One SEO, then you can gradually build a whole army of content.
It not only helps you rank for secondary keywords with such authority even your home page and other pages start ranking higher.
9. Beat Competition in Organic Search Traffic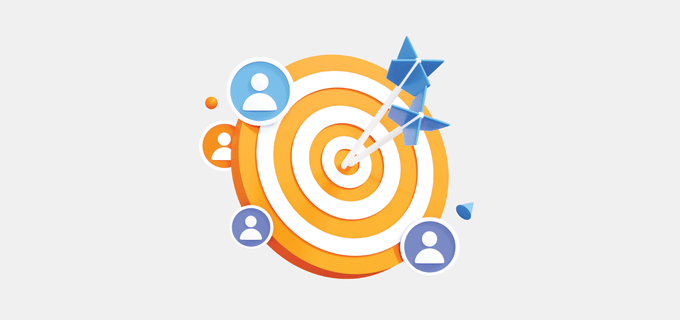 A big part of keyword research is to find out what keywords your competition is ranking for.
This helps you see which keywords bring them more business, and then you can just go ahead and create your own content targeting that keyword.
Having a blog provides you plenty of room to beat your competition in organic search traffic.
For more details, see our tutorial on how to do an SEO competitor analysis in WordPress.
10. Allows You to Educate Customers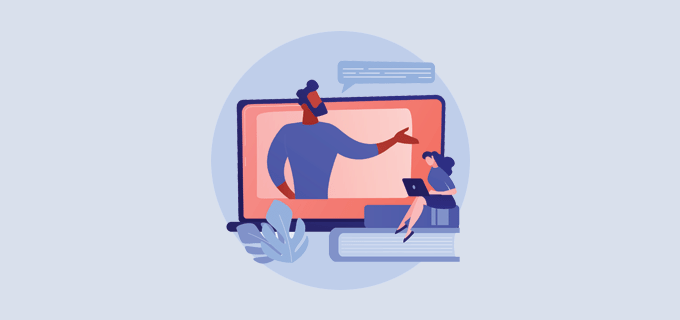 When asked why they read blog posts, 33% of people said they wanted to learn something new.
Blog posts allow you to educate customers about different ways they can use your products.
You can utilize this opportunity to compare your product with competitors, showcase product features, inform users about benefits, and more.
This makes your blog posts highly valuable even for your existing customers. They can use blog articles to learn about new features that they may not be using.
Basically, it is an opportunity for you to provide real value to your users while promoting your products/services at the same time.
11. Build Additional Revenue Streams for Your Business
Blogs provide many opportunities to generate additional revenue for your business and make money online using your WordPress blog.
For instance, you can display ads in your blog posts using Google AdSense. You can also promote affiliate products and make money with affiliate marketing.
You can even use your blog to sell premium content using MemberPress or Easy Digital Downloads.
12. Helps You Learn Online Marketing
Adding a blog provides you with more opportunities to expand your marketing skills. You'll have more content to promote which may be suitable for even more marketing channels.
For instance, you will find more opportunities to promote new posts on social media websites. You will also have more useful content to include in your newsletter.
As you explore different opportunities to promote each piece of content, you get to learn more marketing skills to reach new audiences.
13. Unlocks Partnerships and Opportunities for Growth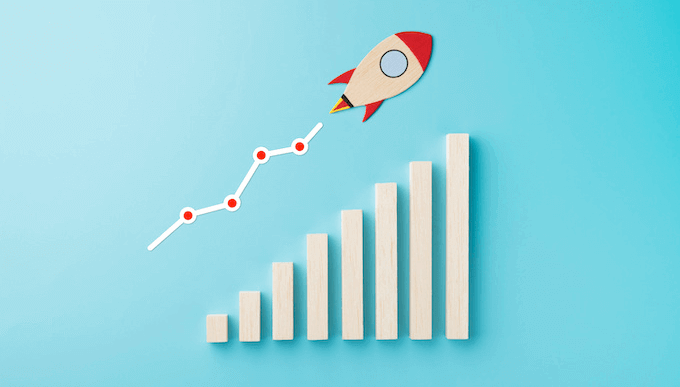 Blogs are a magnet to attract partnership opportunities to boost your business growth.
With all the activity going on with your blog, you will attract the attention of individuals and businesses looking for mutually beneficial opportunities.
For instance, new vendors may reach out to offer you better pricing or wholesale pricing, smaller shops may want to sell your products, large businesses may want to partner with you regionally, and more.
Similarly, if you sell services or just promoting your personal brand, then your blog may help you get the introduction to the right people. You'll be able to gradually grow your network and influence.
14. Helps You Find Your Dream Job
Your blog may eventually lead you to find your dream job. Blogging is a popular tool to build a personal brand and promote your services and skills online.
You can show your passion, skills, and knowledge in your specific interests. This may get the attention of businesses looking for talented individuals like you.
Even if businesses don't reach out to you, you can reach out to them. Your blog will help you see your interest, passion, and expertise in a more interesting way than a plain CV.
How to Get Started with Blogging Right Away
Getting started with a blog is quite easy.
First, you need to choose the right platform. We recommend using WordPress which is the world's most popular blogging platform.
Now when we say WordPress, we mean WordPress.org and not WordPress.com.
See the difference between WordPress.org and WordPress.com in our detailed comparison.
To start a WordPress.org blog, you'll need a domain name and a hosting account.  
Verified
Staff Pick
BlueHost
Our friends at Bluehost are offering Wehavedigitaltool users a free domain name with a generous discount on hosting. Basically, you'll be able to get started with just $2.75 per month.
People Used
Only Left
Once you have signed up for a domain name and hosting, Bluehost will automatically install WordPress for you.
Need more help? See our complete beginner's guide on how to start a blog with step-by-step instructions.
We hope this article helped you learn why you should blog and the benefits of blogging. You may also want to see our list of popular online business ideas or take a look at our guide on starting an online store with your blog.