Are you looking for the best Instagram WordPress Plugins?
Whether you want to display your Instagram photo feed, create an Instagram slider, add the Instagram icon with a link to your profile, or create an Instagram giveaway to grow your followers, this list is for you.
In this article, we've hand-picked the best Instagram plugins for WordPress to help you increase your followers and boost engagement.
7 Best Instagram WordPress Plugins
Instagram Feed Pro from Smash Balloon is the best Instagram feed plugin in the market. Over 1.3 million websites use the plugin to create custom Instagram photo feeds.
There is a free version of the plugin that lets you easily create a custom Instagram social photo feed.
The free version comes with a lot of features built-in, but you can upgrade to the Pro version to unlock additional features like multiple layout choices: masonry grid, horizontal layout, carousel, and more.
You can also use the Pro version to display several different Instagram feeds on your site from multiple sources including #hashtag feeds. It also lets you create shoppable feeds and has a lightbox popup option with built-in social sharing buttons.
You can easily add your Instagram feed to any post or page using the block editor or a sidebar widget. The plugin also supports Instagram stories and brings them to your WordPress site.
By far the best part about Smash Balloon's Instagram plugin is its smart feed cache and backup functionality. This allows you to show Instagram photos on your site without slowing your site down, and your photos will show even if Instagram API goes down (which is a huge benefit).
For detailed instructions, see our guide on how to create custom Instagram photo feeds in WordPress (step by step).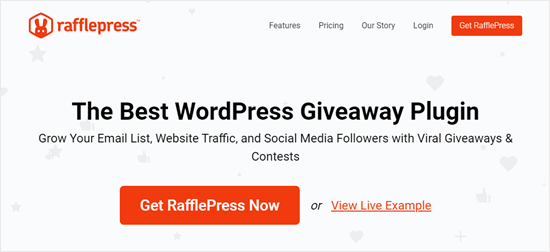 RafflePress is a giveaway and rewards plugin for WordPress. You can integrate it with Instagram to grow your followers.
With RafflePress, it's incredibly easy to set up a contest that prompts your visitors to take specific actions using Instagram. That might mean visiting your Instagram profile or viewing one of your Instagram posts.
Of course, you can also use RafflePress to get users to take other actions too.
For example, you could run a RafflePress giveaway or contest for your Instagram followers where they need to visit a specific page of your website. You could even ask them to join your email list in order to enter.
RafflePress is extremely to use and it's by far the most feature-rich giveaway and contest plugin for WordPress. You can try the free version of the RafflePress plugin to get started.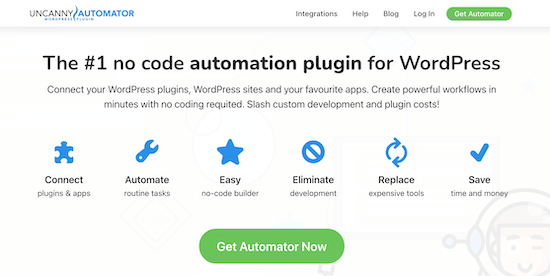 Uncanny Automator is the #1 WordPress automation plugin. It lets you connect your WordPress site with hundreds of applications to create automated workflows without writing any code.
Their Instagram integration allows you to create automatic recipes like:
The best part is that Uncanny Automator has a free version that is good enough for most smaller websites.
In our expert opinion, this plugin is a must-have for all websites.
4. Revive Old Posts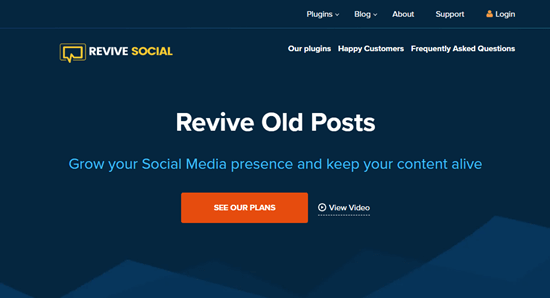 Revive Old Posts is a social media scheduling plugin. It lets you easily share both old and new content on social networks, including Instagram.
You can set a custom schedule for your social media posts. If you don't want to share all your posts, you can leave out content on your blog by setting a date range or by excluding certain categories or tags.
This plugin also has the ability to share photos from your media library on Instagram. You can even share new posts the moment they're published and add custom UTM tags to your Instagram posts.
There is a free version of the plugin, too, but that only lets you share content on Facebook pages and Twitter.
5. Envira Gallery
Envira Gallery is a fast and easy-to-use WordPress photo gallery plugin.
It lets you create advanced photo and video galleries in WordPress with features like albums, lightbox popups, pagination, tagging, and more.
Envira comes with an Instagram Addon that lets you import your Instagram images into WordPress, so you can add it alongside your other photo galleries.
It's up to you whether you want to bring the images onto your blog and have them open in a lightbox, or whether you want the images to link to your Instagram posts.
6. Soliloquy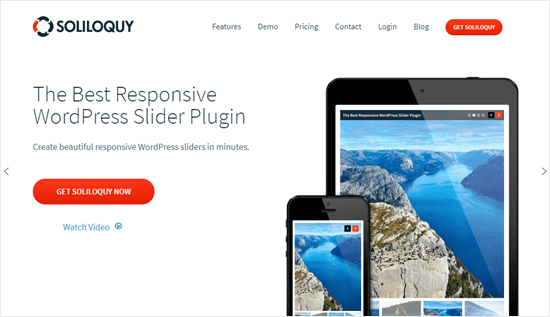 Soliloquy is a very beginner-friendly WordPress slider plugin that you can use to create responsive photo and video sliders.
It comes with a Dynamic slider addon that lets you add Instagram photos along with your featured blog post thumbnails, testimonials, and others in a single slider.
You can determine exactly what content from Instagram you want to use on your slider. For instance, you could include only photos with specific tags.
You can also control the speed of your sliders and tweak lots of other settings to match your website layout.
10Web Social Photo Feed is quick to set up and lets you add Instagram feeds to any of your posts or pages. With the free version, you can choose from thumbnail images or regular-sized ones. The premium version offers more options.
You can use 10Web Social Photo Feed to display your Instagram posts in your WordPress sidebar. There's a built-in widget for this, making it easy and straightforward.
The free version lets you include single feeds from your Instagram account or from a specified hashtag. With the premium version, you can create mixed feeds from multiple hashtags.
The support team is helpful and quick to get back to queries, even from free users.
Note: This plugin may show that it has not been updated in the past few versions of WordPress, but we have tested it and verified that it is still working as intended with no issues. We feel confident in recommending it as a solution.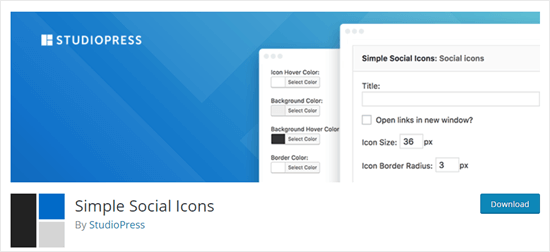 Simple Social Icons lets you add social media icons in a sidebar widget. These icons have links to your profile on Instagram and other social networks. They make it very easy for your readers to find and follow you there.
Simple Social Icons is a very straightforward plugin that takes just moments to set up. It's completely free, too.
With this plugin, you can customize the style and color of your icons and choose how to align them. Note that you can't add more icons or change the order unless you use a filter.
We hope this article helped you find the best Instagram plugins for WordPress. You may also want to see our list of the Best Social Media Plugins for WordPress and our guide on how to increase your blog traffic.