What is shared hosting? In simple terms, it's a hosting arrangement where several websites share server space.
Shared hosting is the most common type of hosting, especially for newcomers, because hosts may charge less. After all, you're sharing space with other accounts.
We'll go into more depth about shared hosting in this article to help you choose if it's the correct option for you. If so, we'll also suggest a few of the top shared hosting companies.
Despite the variety of hosting choices, shared hosting, especially entry-level hosting, is the preferred choice for the majority of websites.
Your website shares server resources like RAM and CPU in addition to server space with numerous other clients. In addition to lowering hosting costs, this setup also requires little technical expertise from the consumers.
However, shared hosting isn't perfect; depending on your hosting package, you can discover that your website can't effectively handle large traffic and that you lack root access. The performance of your website may also be impacted by the server's overcrowding.
Entry-level shared hosting plans might be the ideal, cost-effective solution if you're beginning a new website, a tiny blog with little traffic, or both.
Other types of web hosting
One of the most well-liked methods for putting your website online is shared hosting. But there are also additional possibilities, such as:
After explaining what shared hosting is, let's move on to how to choose a reputable hosting company. It has a significant impact on traffic, website performance, and data security. The following parameters should be examined:
It's crucial to forecast the growth of your website and determine whether your website hosting company can support it.
Cost savings are the most obvious benefit of shared hosting. Entry-level plans start at about $3 a month. You don't have to worry too much about server-side maintenance, which is another benefit. Without going into specifics, there is also the added benefit of being able to scale up as needed. A lot of hosts also provide premium customized packages.
With so many benefits, what could possibly be a drawback? Security is one. All websites on the server may be impacted by a breach of just one of them (however some shared servers use robust security isolation). Increased website traffic can cause yours to load more slowly. Finally, there may be moments when you must wait a while for assistance.
Best shared hosting providers

The majority of shared hosting's drawbacks can be avoided by selecting a reliable service provider. Bluehost and DreamHost are some of the top companies offering shared hosting. And that explains why WordPress.org has officially recommended all three.

Bluehost
Bluehost offers hosting for a single website for as little as $2.75 per month (paid annually). Additionally, they include a domain name, CDN, and SSL certificate without charge. Additionally, you'll get access to unique themes and 50 GB of SSD storage.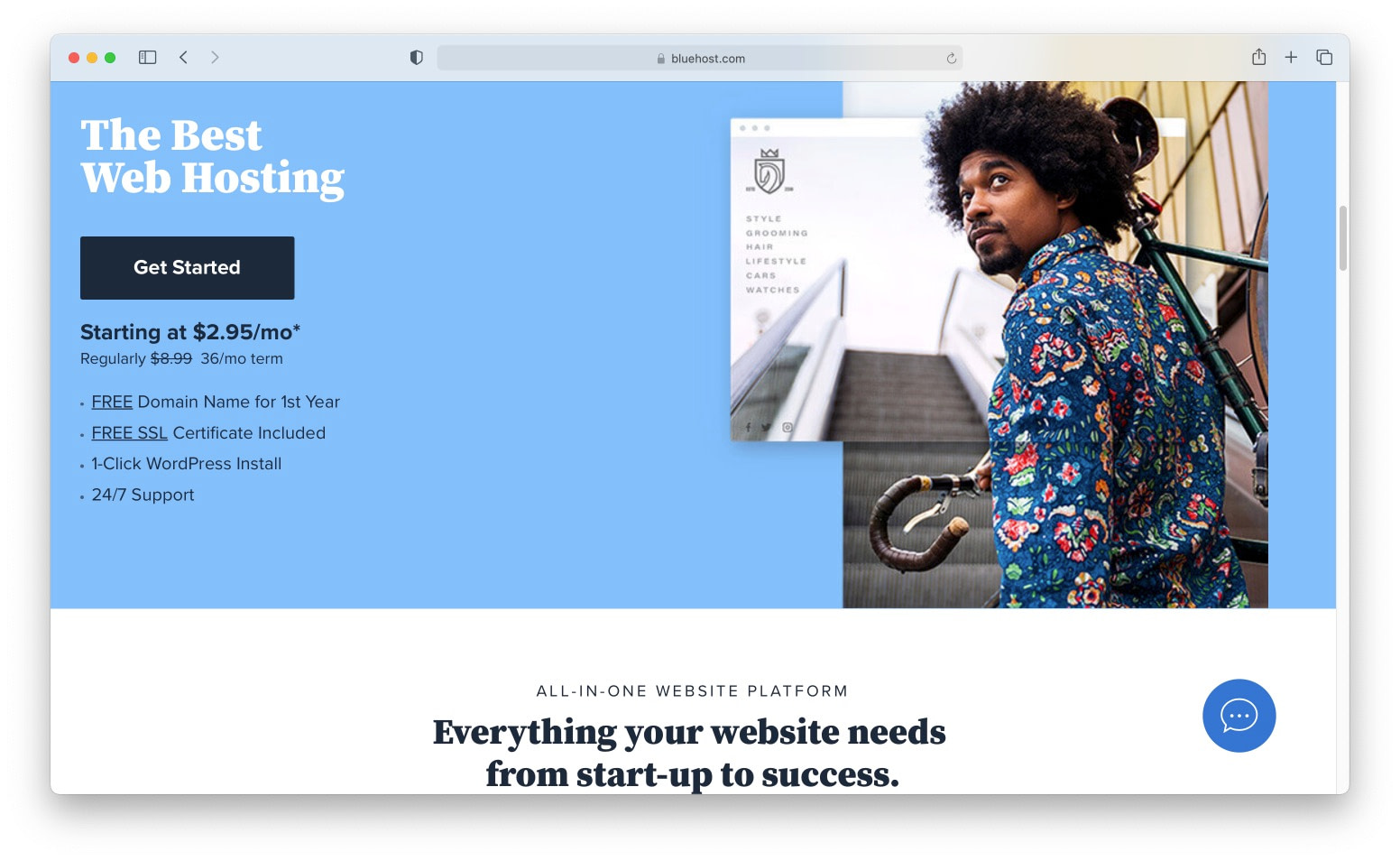 You may also choose to host that is designed specifically for WordPress. The more expensive options are better suited for unlimited websites, additional storage, or automatic backup.
DreamHost
The DreamHostShared Starter Plan costs $2.59 per month on a regular basis. Unmetered traffic, 50GB of storage, and free SSL are all included in this plan. Additionally, there is a free domain with an annual purchase. You will also get access to automated backups, scheduled updates, and domain privacy.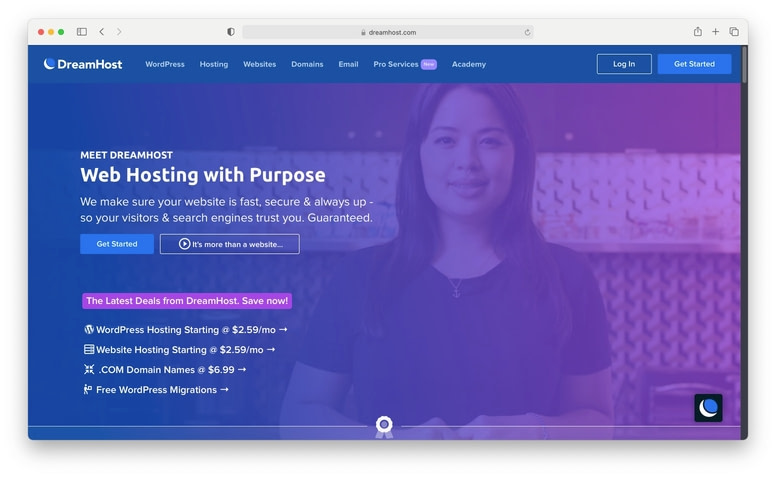 However, for free email hosting, you'll need to choose the higher plans.
It's also simple to see that shared hosting is usually always the ideal choice for novices now that we have a good understanding of what it entails. Even the most basic plans come with an intuitive UI and adaptable options to meet your needs.
We hope this article helped you like. You may also want to check out our guide on how to easily make a small business website and how to choose the best design software.